Blog
National Read A Book Day: Parragon's Best Children's Picture Books
6 September 2017
We've made a list of our favorite children's picture books to celebrate National Read A Book Day!
Happy National Read A Book Day!
Here at Parragon, we are a bit obsessed with picture books. While we do love all books and try not to choose favorites (although let's be honest, everyone always has their favorites), there's a special place in our hearts for picture books.
Picture books are where the illustrations are put in the spotlight. Beautiful and inspiring illustrations bring the story to life, allowing your little one to be swept away by an enchanting story designed to open their imaginations.
We've published many picture books over the years and we've rounded up a list of some of our absolute favourites for National Read A Book Day.
Have a look and tell us what you think on our social media accounts! What is your favourite picture book?
We hope today is filled with lots of reading!
Max the zebra loves Tallulah with all his heart. But he is too shy to tell her. How will he ever get her to notice him? He tries all kinds of ways to get her attention, but each time, something goes wrong! Finally, Max has the best idea of all…. Read this heartwarming tale of love, friendship, and just being yourself!
I love you as sure as the strong oak stands, as unshakeable as the unquakeable great mountain… I love you this day and every day. Share in all types of unconditional, unwavering love in The Way I Love You. Enjoy this wild and heart-warming journey, and pass it on to your loved ones!
Once upon a time, a laptop arrived in Fairy-tale land… A happily ever after is only a click away! Find out what happens when our favourite fairy-tale characters receive a laptop and learn a lesson in online safety.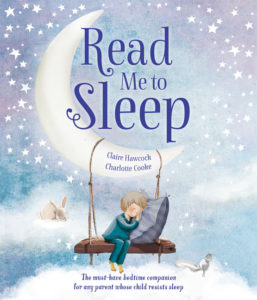 Inspired by therapeutic techniques that promote relaxation, this is the must-have bedtime companion for any parent whose child fights sleep! Soft, lullaby-like words and gentle pictures will help settle your child for bed as you share this calming story together.
Perfect for Halloween next month!
5. Pumpkins, Pumpkins Everywhere
Pumpkins, pumpkins everywhere! Pumpkins with happy faces and sad faces, cheeky faces and mad faces. Pumpkins carved as spiders and cats, wolves and bats. Pumpkins glowing, pumpkins bright, and shining in the starry night. A lively rhyming text explores the many possibilities of a carved jack-o-lantern with warm humor. Follow the children in their favorite Halloween costumes as they trick or treat their way to the pumpkin parade, with a fabulous luminescent orange glow of pumpkins on every page.
Just in time for the Christmas gifting period quickly approaching…
Based on E.T.A. Hoffmann's classic story and illustrated by Valeria Docampo, the basis for the much-loved ballet, this beautiful picture book will transport you to a world of magic. From the giant mouse king to the sugarplum fairy, all the iconic characters from the holiday classic are here, as, of course, are Clara and the nutcracker.
6. Things You Never Knew About Santa Claus
Up by the cold North Pole, far, far away from you, Santa Claus is doing things you won't believe are true! Find out where Santa's rosy cheeks and big belly REALLY come from in this funny, festive and silly look at Santa's biggest secrets. With a traditional heartwarming ending, this picture book is perfect to share at Christmas. From the amazing Giles Paley-Phillips!